Founded in 2002, Maharlika Martial Arts is a certified Sayoc Kali school and Atienza Kali training group located in Columbia, Maryland, with additional training groups in and around Baltimore, northern Virginia and Washington, DC.
We have been dedicated to providing quality filipino martial arts instruction in the Baltimore/Washington DC area for over a decade.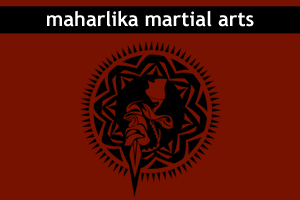 Our curriculum includes stickfighting, whip, striking and grappling, but we place a special emphasis on edged weapons, ranging from 3 inch tactical folders to 40 inch swords.
We teach in small semi-private groups, allowing each individual student to progress as quickly as he or she can absorb the information being taught. Although both Sayoc Kali and Atienza Kali are combat-oriented systems that involve edged weapons, we provide a safe environment for learning without sacrificing realism in our training.