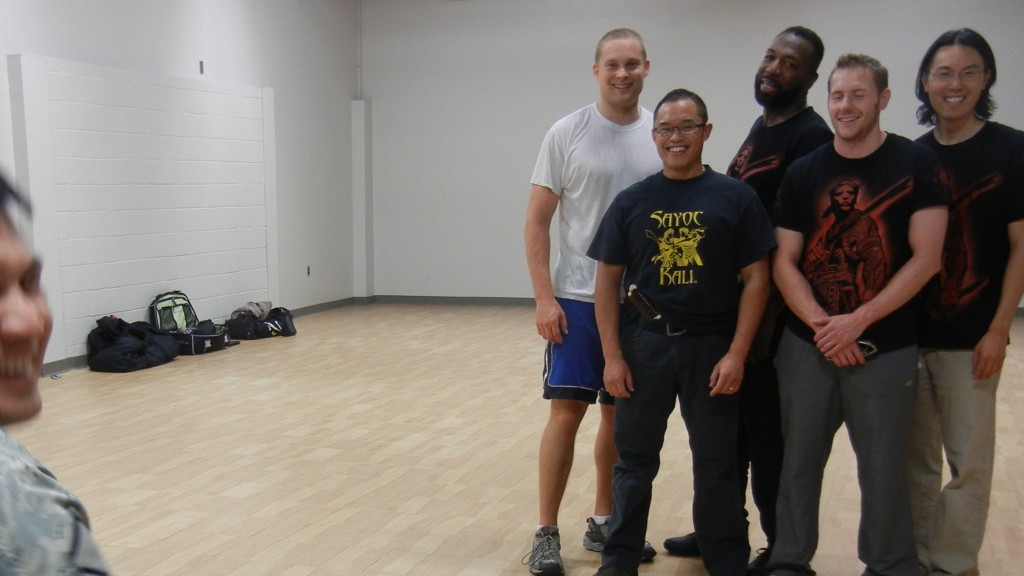 L to R: Guro Victor, Brian, Guro Joe M., David D., Ryan, Guro Bob S., and Asim (not pictured).
We welcomed Guro Joe M. back to Maryland and also had a surprise visit from another senior instructor.
Guro Joe M. taught us panuntukan applications against the jab and jab-cross. We ended the class in free flow.